PIA-K Enterprises

BTS International serves as the global sales and marketing arm of PIA-K Enterprises.
This "American Made" supplier of a line of flexible Blister machines, Thermoformers for small applications (FBM-Micro and FBM-Macro) to larger needs (FBM-1 and FBM-2) supplies the market for lower to mid level production of unit dose blisters, batched blistered prescriptions , mail outs scripts and medical device packaging for the Pharmaceutical , Neutraceutical, and Medical Device Industries.
PIA-K Enterprises's tabletop thermoformer, FBM-Micro lends itself to R+D Lab use, blister packaging for Long Term Healthcare facilities, clinical trial packaging and all other blister applications requiring short runs, quick changeover, low tooling costs, perfectly simple operation and yet operate on 110 volts on a table top. Its bigger brother, the FBM-Macro provides added output with similar ease.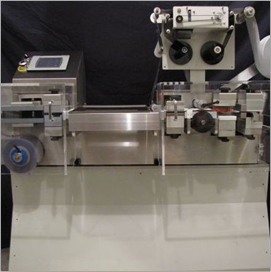 PIA-K Enterprises larger units for Thermoforming, (FBM-1 and FBM-2) can perform day in, day out production or short run, quick changeover runs to support a larger less flexible unit depending on your needs.
From a simple Bingo card sealer to a true mid-range thermoformer, PIA-K Enterprises has a solution for you.
If your needs tend toward pouches, the elegant solution of the "PakPoucher", allowing configuration as a vertical or horizontal unit is available from PIA-K Enterprises as well in both hand load and automatic load. versions.
Please visit their website for up to date information, specifications, downloadable brochures, .pdf's and explanations of their systems encompassing:
Full function Thermoformers for low-mid level production
Table top Thermoformers
Unit Dose solutions
Vertical Pouchers (Hand and Auto–load)
Horizontal Pouchers (Hand and Auto-load)
Bingo Card Sealers